PLACE YOUR CURSOR ON THE PAINTING BELOW; CLICK ON PORTFOLIO TO SEE PAINTINGS
FOUR PICTURES WILL APPEAR
THEN, CLICK ON EITHER
ANIMALS, PET PORTRAITS, OTHER ART OR ART STUDIO
TO SEE THAT GROUP OF PAINTINGS.
CLICKING ON A PARTICULAR PAINTING WILL ENLARGE IT; SEE TEXT BELOW THE PICTURE.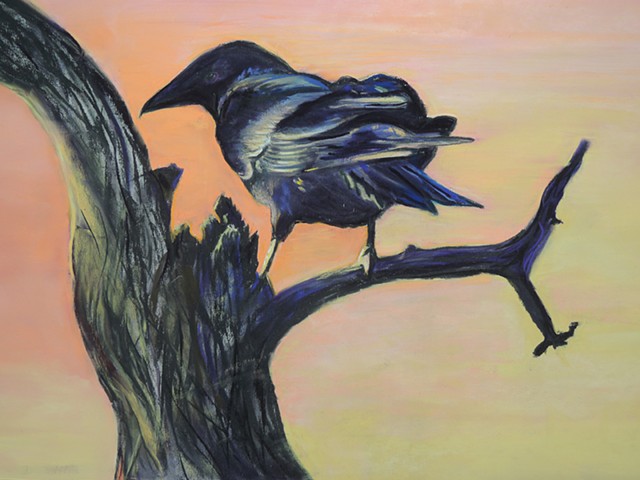 I have painted flowered fields, rushing streams, ancient streets and glistening grapes. I've done portraits, cathedrals and abstracts, but I most love painting animals.
I depict animals as noble, innocent but vulnerable partners with us. We should learn to view this earth--water, air, plants and animals--as one interdependent organic system whose beauty and energy sustain, delight and inspire human kind.
We have a voice about what happens to animals in the future. I believe we should use that voice to speak for animals who cannot speak for themselves.
TWO OLD CROWS GALLERY in Pagosa Springs, CO is delighted to represent Dinah Swan and her pastel paintings of animals. Twooldcrowsps.com